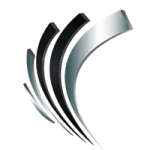 Professional Alternatives
Job ID#: 13893
FINANCE ANALYST
Westchase Area – Houston
Up to $95K (plus great benefits)
TRAVEL: UP TO 30% – DOMESTIC & INTERNATIONAL
JOB ROLE: The role is project-based and is part of a team working on automation and process improvement using tools such as Alteryx and PowerBI.
JOB DUTIES:
– Role is comprised of ALL projects based work
– Execute Alteryx and PowerBI projects from planning to solution implementation
– Compile and analyze data, identify recommendations and business cases for process and system improvements, present solutions to business group management teams (Finance, Operations, Information Systems) and implement changes
– Work across various departments, business units and geographical locations
– Assist business with managing change through implementations of proposed recommendations
– Clearly document new business processes, work instructions and execute training
– Define and implement process and departmental metrics/reporting
GENERAL KNOWLEDGE & SKILLS:
– Strong interpersonal skills to interact in team environment and foster business relationships
– Strong skills in developing business cases and evaluating the financial impact of the proposed initiatives
– Strong analytical and problem-solving skills
– Must be able to understand Finance department needs and supporting Information Systems capabilities
– Comfort in presenting results/progress
– Advanced verbal and written communication skills including documentation of findings and recommendations
– Ability to tolerate ambiguity and lack of structure during early phases of engagements
TECHNICAL KNOWLEDGE & SKILLS:
– Bachelor's Degree in Finance or Accounting; CPA a plus
– Advanced skills in Alteryx platform (Designer and Server) with a minimum certification of Alteryx Designer Core or willingness to become certified
– Advanced designer skills in PowerBI
– Proficient in using database systems such as SQL and/or Snowflake
– Experience using:
– ERP systems (Oracle, Oracle Cloud, JDE, SAP, etc.)
– Data visualization systems (Power BI, Tableau, etc.)
– Robotic Process Automation (UiPath, Power Automate, etc.)
– Advanced Programming (SQL)
– Prior experience defining business operating models, designing processes, identifying target metrics, and implementing changes
– Familiarity with Information Systems general controls and governance processes
– Familiarity with Cognos and high-level report design
– Strong Microsoft Office skills (Excel and Powerpoint especially) needed.

Founded in 1998, Professional Alternatives is an award-winning recruiting and staffing agency that utilizes technology and relationships to deliver top talent. Connect with us today!