Document Control Specialist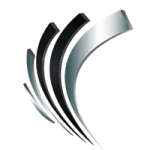 Professional Alternatives
Job ID#: 13918
Contract to Hire Document Control Specialist Needed ASAP
Beautiful Westchase In Office location
to 30$ hourly with experience
Responsibilities:
 
Manage and maintain internal documents, ensuring they are up-to-date, accurate, and compliant with company policies and regulatory requirements.

Utilize contractor management software systems (ISNetworld, Avetta, EcoVadis) to efficiently manage and monitor contractor information, certifications, and performance.

Develop, implement, and maintain document control processes and procedures to ensure the integrity and accessibility of documents throughout their lifecycle.

Coordinate and collaborate with various departments, contractors, and suppliers to gather, review, and approve documentation.

Maintain a comprehensive document repository, ensuring appropriate document classification, indexing, storage, and retrieval.

Conduct periodic audits to identify and rectify any discrepancies, outdated information, or non-compliance issues.

Train and support internal staff and external partners in using contractor management software systems and adhering to document control processes.

Continuously evaluate and recommend improvements to document control processes and systems to enhance efficiency and compliance.

Provide timely and accurate reporting on document control activities to relevant stakeholders.
Competencies
 
Strong knowledge of document management principles, best practices, and regulatory requirements.

Exceptional organizational and time-management skills with a keen attention to detail.

Excellent written and verbal communication skills, with the ability to effectively interact with a diverse range of stakeholders.

Proficient in Microsoft Office Suite, including Word, Excel, and Outlook.

Demonstrated ability to work independently and collaboratively in a fast-paced environment.

Founded in 1998, Professional Alternatives is an award-winning recruiting and staffing agency that utilizes technology and relationships to deliver top talent. Connect with us today!