Tax Administrative Assistant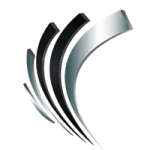 Professional Alternatives
Job ID#: 13919
Contract Tax Administrative Assistant Needed ASAP!
to 25$ hourly
Westchase Area
Job Description:
Tax Administrative Assistant will perform the following functions:
 
•        Retrieve, sort, and distribute mail and packages
•        Scan, validate, and autoflow client tax documents for tax return preparation
•        Process and assemble several types of tax returns and payroll forms
•        Prepare certified mail to IRS
•        Proofread invoices, engagement letters, and cover letters before sending to clients
•        Create all forms for CPE credits for in-house professional development
•        Conduct bi-weekly supply inventories and purchases as necessary
•        Electronically prepare IRS forms as needed
•        E-file tax returns with CCH software and print IRS acceptances as needed
•        Set up and maintain electronic file folders as requested
•        Other duties as assigned
Required Job Qualifications include:
 
•        2+ years of administrative experience
•        Professional services experience preferred
•        Ability to simultaneously manage a wide variety of tasks and priorities
•        Must be highly approachable and willing to assist in advancing Firm priorities and needs
•        Microsoft Office/Suite proficient (Excel, Outlook, PDF, Word, etc.)
•        Experience with CCH ProSystems FX Software preferred
•        Excellent communication skills (written and verbal)
•        Strong attention to detail
•        Highly organized
 

Founded in 1998, Professional Alternatives is an award-winning recruiting and staffing agency that utilizes technology and relationships to deliver top talent. Connect with us today!