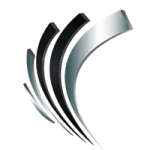 Professional Alternatives
Job ID#: 13946
AP Specialist
5 days in office
$25/hour
Fort Worth, TX
 
An AP (Accounts Payable) job is responsible for ensuring that a company pays its bills on time and accurately records financial transactions. Invoice Processing: Reviewing and processing vendor invoices for payment, ensuring they are accurate and authorized.
Payment Processing: Generating checks or electronic payments for approved invoices and ensuring timely payment to vendors.

Vendor Management: Maintaining relationships with vendors and resolving any issues that may arise.

Reconciliation: Reconciling vendor statements and resolving discrepancies in a timely manner.

Record-keeping: Maintaining accurate records of all financial transactions related to accounts payable.

Reporting: Providing regular reports on accounts payable activities to management.

Compliance: Ensuring compliance with company policies and procedures, as well as relevant laws and regulations.

Process Improvement: Identifying opportunities to improve the efficiency and effectiveness of the accounts payable process.
Proficiency in Microsoft Excel and other accounting software.

Ability to work independently and as part of a team.

Understanding of basic accounting principles.
*Due to the high volume of applications we normally receive, we are not able to personally respond to all applicants. However, if you are selected to move forward in the process, you will be contacted soon regarding next steps.

Founded in 1998, Professional Alternatives is an award-winning recruiting and staffing agency that utilizes technology and relationships to deliver top talent. Connect with us today!