Credit Collection Analyst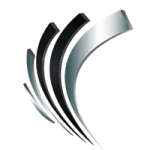 Professional Alternatives
Job ID#: 13983
The Credit & Collections Analyst is part of the global team responsible for minimizing exposure to credit risk. This individual will work in the corporate office, across 5 business units to facilitate collections and credit risk against the open accounts receivable. This individual will support Credit and Collections Manager in analysis of credit risk profile of customers and assist in maintaining credit limits and managing credit holds on the accounts as well as assuring transaction tax compliance across all business units. 
PRIMARY DUTIES AND RESPONSIBILITIES
Sets up new customers in the system with establishing and monitoring credit limits and payment terms.

Review and provide weekly Report on blocked sales orders and any current release of sales orders based upon evaluation of account and payment.

Prepare weekly report for accounts over credit limit.

Processes customer credit card payments as needed.

Contacts customers regarding past due invoices and assists with the documentation and reconciliation of outstanding balances.

Ensures all required documentation (i.e., credit application, credit reports, resale Tax certificate, vendor agreements/contracts, if applicable) is saved in the system.

Review AR Aging Report weekly and provide account updates weekly thru a KPI Teams call.

Provides supporting documentation for the external audits as needed.

Understands the Lien Waiver Release process and forms, gathers payment information to submit for signature.

Send invoice copies and other correspondence to customers and sales representatives to assist in collection of account balances.

Create and update AR processes as needed.

Performs additional duties as assigned by Manager.

Founded in 1998, Professional Alternatives is an award-winning recruiting and staffing agency that utilizes technology and relationships to deliver top talent. Connect with us today!