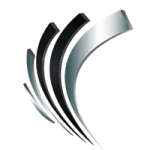 Professional Alternatives
Job ID#: 14147
Director of Operations                       
Direct Hire; up to 120K + bonus
Southwest Houston
**Manufacturing experience required
**Building products experience required – windows and doors HIGHLY PREFERRED
Duties:
 
Lead production, maintenance, safety, scheduling, shipping, purchasing, field service and repair

Identify process and procedure limitations; implement change through demonstration/coaching

Ensure adherence to production schedule to meet commitments to customers

Develop team through coaching, training, and developing associates with a customer-focused mindset using leadership skills, lean manufacturing principles, and management techniques including high performance teams, empowerment, and SOPs

Establish a strong culture of continuous product and process improvements through problem-solving tools and techniques

Support a positive work environment where success is celebrated; positively communicate

Guide, develop, implement, and promote goals and objectives, guiding operational teams in effectively measuring and achieving targets

Establish quantitative and qualitative metrics, guidelines, and standards by which efficiency and effectiveness can be evaluated; identify opportunities for improvement

Develop and adhere to annual operating and capital implementation budget with input from cross functional teams; audit monthly financials to ensure cost objectives are met
Qualifications:
 
Bachelor's degree preferred with 10+ years production management, leadership, and manufacturing required

Detailed knowledge of plant and manufacturing operations; Microsoft Office Suite

Production logistics & scheduling, GMP systems. APICS, Lean, or Six Sigma training is a plus

Experience leading multi-functional teams in manufacturing production environments

Success in developing/implementing systems and processes tracking and optimizing productivity and standards, metrics, and performance targets to ensure effective return on assets

Strong communication ensuring successful implementation of strategic initiatives

Trustworthiness and accountability to develop relationships

Strong mathematical skills including ability to understand key production and scheduling formulas; analyze data and create reports to present to ownership

Flexible with ability to anticipate and adapt to change without losing focus on goals

Ethically sound individual who treats people with respect and keeps commitments; inspire trust of others, works with integrity; upholds and enforces values

Facilitate and lead in a team environment; demonstrated ability to coach, mentor, develop, and train a strong team
Other Info:
 
Generous benefit program including medical, dental, life, short- and long-term disability, tuition reimbursement, 401K/match, and paid time off (PTO)

Growing organization that is expanding their US footprint

Team environment, open-minded

Position open for someone with an advanced skill set to take company to next level

Founded in 1998, Professional Alternatives is an award-winning recruiting and staffing agency that utilizes technology and relationships to deliver top talent. Connect with us today!