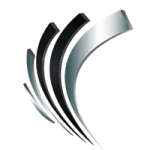 Professional Alternatives
Job ID#: 14220
Help Desk Associate
Temp to Hire; up to $22 hour
Location: Zip code 77055 / In-office position
**Successful candidate will have some exposure to computer support and have a proven background in supporting business systems
**PLEASE NOTE:  Candidate MUST PASS the Wonderlic Test when brought in for in-person interview
Duties:
Answer calls and emails regarding technical issues from internal team members in 20+ divisions; if cannot resolve issue, work with teams need to be involved until issue is resolved
Provide computer and systems support for every team member
Assure customers are current on service call information
Communicate/work to resolve team members service calls in a professional and accurate way
Learn and support company's business systems
Assure quality of support meets department's expectations
Look for ways to improve support process
Resolve customers support issues in a timely manner
Work effectively with programmers and engineers to communicate issues and fixes for systems
Qualifications:
High School Degree required; some college highly preferred
Strong Microsoft Software
Outgoing personality, works well with others, enthusiastic, motivated, and professional
Excellent follow-through is important!
Must demonstrate proven customer service examples
Able to balance multiple and competing priorities simultaneously
Driven to push to meet company service requirements
Able to see 'big picture' while maintaining focus on the day-to-day details that result in a high level of service
Other Info:
Hours:  8am to 5pm, Monday-Friday
Customer service and strong communication skills are key
Consistently voted Best Place to Work
Thriving stable organization with a commitment to quality and best in class service
Excellent benefits package

Founded in 1998, Professional Alternatives is an award-winning recruiting and staffing agency that utilizes technology and relationships to deliver top talent. Connect with us today!