Customer Success Associate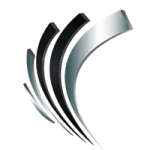 Professional Alternatives
Job ID#: 14406
Title: Customer Success Associate (Remote)
Assignment Duration: Indefinite Contract to Hire
Location: Remote (Various hours depending on area supported)
Schedule: Fulltime 40 hrs Contract
Pay Rate: Up to $25
MUST HAVE ORDER PROCESSING CSR (Professional)
In this role you will provide professional, day-to-day support for our field sales representatives and clinical research specialists, as well as customers across the globe, by utilizing a broad knowledge of products, services, and policies. Responsible for processing trunk stock, consignment, and direct orders, maintaining customer data, auditing inventory, pricing accuracy, and post-order activities such as returns, credits, and invoicing.
Job Description:
Communicate with customers and sales/clinical representatives over phone and email
Work with the operations team to get products to customers
Process sales orders and work with customers in the event of issues or discrepancies
Actively manage Customer Service cases in Salesforce to ensure response times to customers meets and/or exceeds service level agreement levels
Manage and audit inventory deployed to the field in trunk stock and on customers' shelves
Maintain complete and accurate customer data across systems (Salesforce, ERP system)
Work cross-functionally with the finance, sales, marketing, and operations teams as needed on projects relevant to co. success
Qualifications:
Bachelor's degree preferred or equivalent experience
2+ years of customer success experience, healthcare/biotechnology/medical device preferred
Experience using Salesforce and ERP system such as SAP or Oracle
Exceptional oral and written communication skills
Ability to work in a fast-paced environment while managing multiple priorities
Operate as a team and/or independently while demonstrating flexibility to changing requirements
*Remote opportunity. Will need to provide your own internet connection and workspace.

Founded in 1998, Professional Alternatives is an award-winning recruiting and staffing agency that utilizes technology and relationships to deliver top talent. Connect with us today!