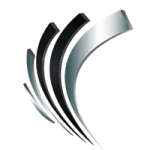 Professional Alternatives
Job ID#: 14504
Position: Administrative Assistant
Location: Houston, TX 77006
Duration: Contract-to-hire. 3-4 days/week in June and July with a potential full-time position beginning in August.
Duties:
? Provide administrative assistance including greeting guests, managing mail/email, forwarding, calendar management, and event/meeting coordination.
? Opening the office, stocking, and general house maintenance including minor porter services.
? Email and file maintenance /document control.
? Travel planning/arrangements.
? General errand running.
? Generate and process expense reports.
? General office management and clerical duties.
? Assist in coordinating the upcoming office move which will occur at the end of the summer.
Qualifications:
? High school diploma or GED.
? 2 years of clerical and administrative duties.
? Must have a minimum intermediate proficiency in MS Word, Excel and Outlook.
? Must be able to handle multiple projects, changing priorities, and a continually heavy workload.
? Strong customer service/hospitality skills.
? Communicates professionally by telephone, fax, e-mail, video conferencing, and in-person.
? Basic technology setup/audio-visual equipment.
? Ability to multi-task and prioritize.
? Ability to adapt to changing priorities and be flexible.
Language Skills:
Must possess effective written and oral communication skills, including strong spelling, proofreading, and editing.
Other Skills and Abilities
? Ability to manage all information with the highest degree of confidentiality.
? Ability to manage multiple priorities in a fast-paced, deadline-oriented environment.
? Ability to follow written and oral instructions.
? Strong work ethic, character, and values.
? Exceptional follow-through skills.
? Professional appearance.
Physical Demands
The physical demands described here are representative of those that must be met by an employee to successfully perform the essential functions of this job.
While performing the duties of this job, the employee is regularly required to sit; use hands to finger, handle, or feel objects; reach with hands and arms; and talk or hear. The employee is occasionally required to stoop, kneel, crouch, or crawl. Must be able to lift 25 pounds and ascend and descend stairs several times a day.

Founded in 1998, Professional Alternatives is an award-winning recruiting and staffing agency that utilizes technology and relationships to deliver top talent. Connect with us today!