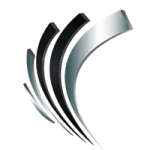 Professional Alternatives
Job ID#: 14752
Front Desk Administrative Assistant
Temp/Temp to Hire
$17 – $20/hr 
The core duties and responsibilities of an Administrative Assistant revolve around supporting others. Their job duties can vary widely, not just from job to job, but from day to day at the same job. On any given day, they may perform a variety of tasks, such as:
Answer phones and greet visitors
Manage accounts and perform basic accounting duties (some AP or AR experience a plus!)
Schedule appointments and maintain calendars
Schedule and coordinate staff and other meetings
Set up conference rooms and order catering for meetings
Maintain copy machine area; order supplies and maintain office supply inventory
Collate and distribute mail
Prepare communications, such as memos, emails, invoices, reports and other correspondence
Write and edit documents from letters to reports and instructional documents
Create and maintain filing systems, both electronic and physical

Founded in 1998, Professional Alternatives is an award-winning recruiting and staffing agency that utilizes technology and relationships to deliver top talent. Connect with us today!