Senior Credit Manager – Crude Trading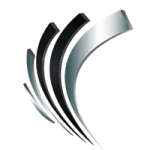 Professional Alternatives
Job ID#: 14902
Sr. Credit Manager – Trading (Crude Oil) – Houston, TX –  Energy Corridor
(1 Day remote per week)
My client, an multi-billion dollar integrated energy commodities supply company is seeking a Senior Credit Manager preferably with recent formal bank credit training from a bank's energy lending division or direct energy credit experience in a commodities trading environment, preferably Crude Oil, International LATAM credit experience is a significant plus.
Job Summary:
Works to expand the credit limits offered to the Company by its counterparties. Schedule periodic discussions with key suppliers to provide Company financial updates and provide responses to supplier inquiries to assist with transparency. Review varied complex and detailed financial evaluations, presented by the credit manager, of domestic and international companies that are or have the potential of becoming customers associated with all business units. Commit the company to extend unsecured or secured lines of credit within the bounds of the delegation of Authority limits. Determines appropriate credit or financial risk exposure given expected economic returns on transactions with counterparties.. Make recommendation, after evaluation of outside data, for new or existing vendor relationship(s). Through SAP, monitor sale of controlled accounts to obtain security. Obtain security from customers as appropriate.
Minimum Qualifications:
Degree:
College Degree (Bachelors Level) in Business, Finance, Accounting.
The minimum number of years of job related experience required by this job is:
List any specialized training or unique skills required:
Requires highest level of financial skills to perform risk/reward &trend analysis.

Highest level of knowledge of corporate credit management policies.

Extensive skills to investigate, analyze & evaluate credit.

Ability to advise others of existing & potential counterparties where growth /restrictions are warranted.

Strong communication & interpersonal skills to protect company interests.

Competent to work on most complex projects & recommend changes where needed.

Minimal supervision.

Knowledge of Letter of Credit documentary drawing requirements.

Basic understanding of UCC and business law.

Basic to moderate knowledge of Microsoft Office is required.

SAP knowledge is preferred.
Job Duties:
Work with Business Units and suppliers. Support business units to establish, maintain and expand open credit for the company. Manage the tension between company creditworthiness and supplier perception with written and verbal communications. Schedule periodic discussions with key suppliers to provide summary information regarding financial results and provide responses to supplier inquiries to assist with transparency.

Credit evaluation/approvals for new and existing counterparties. Evaluate and assist with the recommendation from the Credit Manager involving the financial information from prospective and existing counterparties and the detailed and often complex evaluation of that information to determine the need for security or the level of unsecured credit line to be issued. These processes sometimes involve tactful communications with senior management of the counterparty to discuss sensitive financial matters of that company. Approve credit lines up to delegated authority limit; recommend credit lines above delegated limit to department manager.

Credit line monitoring. Establish and maintain a procedure to monitor exposures with established open credit lines. Involves determining current exposure by collecting a variety of data on certain counterparty accounts and implementing proper corrective action(s).

Controlled Supplier Monitoring. For those suppliers requiring access to company financials and/or security instruments, establish and maintain a procedure to execute one-way & mutual confidentiality agreements, parent guaranties and credit default master netting agreements to provide protection as needed.

Miscellaneous activity. Assist in the training of credit managers band 1 or band 2 by answering questions relating to the more complex aspects of financial statements analysis. Cover for other team members' job functions when they are out of the office. Attend meetings, both regularly scheduled as well as those called to collectively resolve daily work problems. Assist compliance department as needed to examine potential and existing suppliers.. Assist in ETRM and Credit Management System implementations and provide ongoing support, detailed analysis and development of enhanced processes and procedures.

Contract review and input. As needed, review contracts for input as to credit and other related matters. Involves basic knowledge of contract law and its application to product sales and purchase contracts.

Assist A/P by vetting supplier payment inquiries. Involves contacting customers through the payment confirmation process and follow up on past dues and disputes of various kinds.

Perform special projects/reports as requested by Management.
Formal Bank credit training and experience from a bank's energy lending division is preferred or equivalent structured credit experience in a commodity trading shop

Market Competitive Six-Figure compensation plus bonus, benefits, generous 401k matching, plus employer funded pension. 
– Company perks are: •Remote Work options available for eligible positions • Options are department and/or location specific •9/80 Work Schedule Option (where applicable) •Annual Vacation Incentive (40-120 hours of additional pay) for Eligible Employees •Paid Vacation Time •Company-Paid Holidays •Parental Leave •Excellent 401(k) Match •Pension Plan •Company-Paid Sick Leave and Long-Term Disability •Medical, Dental, & Vision Plans; FSA and HSA options •Company-Paid Life Insurance for Active Employees •Healthy Rewards Program •Service Awards Program •Educational Assistance Plan •Dependent Children Scholarships •Reimbursement for Gym Membership •Employee Discount Programs •On-site Health Clinic •On-site Cafeteria (select locations) •On-site Credit Union and ATM (Corporate office only) •On-site Fitness Center (select locations) PLEASE NOTE ALL JOBS DO NOT QUALIFY FOR ALL PERKS
Relocation: Relocation Benefits are not available for this position. Note: Employer will not sponsor visas for position

Qualified inquiries to: rreyna@proalt.com

Founded in 1998, Professional Alternatives is an award-winning recruiting and staffing agency that utilizes technology and relationships to deliver top talent. Connect with us today!