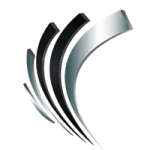 Professional Alternatives
Job ID#: 15140
Contract Document Control Assistant
(Entry level role) 
To 17$ hourly 
Conroe, TX – 77303 
Responsibilities: 
– Create, compile, and produce applicable documentation. 
– Communicate with internal departments and vendors. 
– Create hard copies and electronic copies of the applicable department documentation. 
– Ship applicable documentation if necessary. 
– Perform other work related tasks as required. 
– Comply with all Company and HSE policies and procedures. 
 
Requirements: 
– High school diploma or equivalent. 
– Minimum of one year experience in document control or related activities 
– Excellent communications skills 
– Ability to type at least 45 wpm 

Founded in 1998, Professional Alternatives is an award-winning recruiting and staffing agency that utilizes technology and relationships to deliver top talent. Connect with us today!