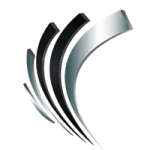 Professional Alternatives
Job ID#: 15141
Staff Accountant
The Role:
The Staff Accountant reports to the Corporate Accounting & Reporting Lead. The Corporate Accounting & Reporting Lead team provides all day-to-day management of Account Payable processes, general accounting activities, ensures the integrity of our financial statements and reporting.
ACTIVITIES
•    Responsible for the management of the General & Administrative costs for the business unit including entry of General & Administrative invoices into the Company's Accounting system, follow up and tracking of approvals, preparation of the monthly G&A accruals, intercompany billing.
•    Responsible for month-to-month cost analysis, communication, prioritizing action points, troubleshooting & assistance in identifying overdue invoicing or incorrect booking, working alongside Internal Control and other teams as required
•    Responsible for payroll posting and reconciliation 
•    Assist with month end closing: preparing journal entry for G&A accruals, prepaid, fixed assets and upon request
•    Assist General Accountant with monthly balance sheet reconciliations for employee expense reports
•    Assist with tax filing and audit requests
•    Contribute to Accounting Procedures documentation
•    Supports the Corporate Accounting & Reporting Lead and Financial Controller on various projects and Ad Hoc requests as needed
Trading Environment
Client is an extremely dynamic and innovative international environment which requires a proactive and flexible attitude coupled with the ability to anticipate and adapt to headquarters requests. The Corporate Accountant therefore needs excellent analytical and communication skills coupled with the ability to think quickly to balance competing. The position requires to act independently and proactively in completing tasks, and to demonstrate an ability to work in a time pressured environment to achieve reporting deadlines. The job holder must be able to manage working relationships with peers within the Finance department, counterparts in other Group companies, and interact efficiently with manages.
ACCOUNTABILITIES
Under the Corporate Accounting & Reporting Lead, the Accountant is responsible for:
•    Accuracy and timeliness of all activities and processes for the Company: daily Account Payable and report.
•    Ensuring appropriate control compliance and continuous follow up GA open items
•    High level of communication with internal departments and external parties
•    Compliance with internal and external audit requirements
QUALIFICATIONS / REQUIRED EXPERIENCE 
•    Undergraduate degree in accounting or finance preferred
•    Minimum of 2 years of accounting experience
•    Proficiency in Microsoft Excel (Mastery of Pivot tables), Sage preferred 
•    Strong interpersonal skills.
•    Ability to work independently with limited supervision.
 

Founded in 1998, Professional Alternatives is an award-winning recruiting and staffing agency that utilizes technology and relationships to deliver top talent. Connect with us today!