Accounting Manager/Senior Accountant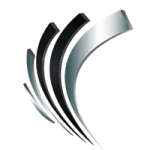 Professional Alternatives
Job ID#: 15283
Accounting Manager – Dallas, Texas
Our client, a 200 million dollar manufacturer, distributor, has an immediate need for an Accounting Manager.  This is a broad role and has a ton of upside.  The environment is collaborative and positive.  Our client is offering a competitive compensation package ,full benefits and a hybrid work schedule.   They are interviewing now!
Job Purpose: The Inventory accountant is responsible for the accurate recording of inventory, COGS, and other assigned accounting transactions, in accordance with generally accepted accounting principles and company procedures and controls.  Additionally, as this position is part of the accounting department, this position supports the mission and goals of the accounting department including: providing excellent client service to the sales and operations divisions, assisting with developing and implementing internal controls, and processing and recording accurate financial data.
Must review and analyze inventory reports, conduct research and perform analytical studies in-regards to costs analysis

Tracks, posts and records inventory transactions along with Inventory Team and their specific functions

Identifies issues with the inventory balances

Identify and research all cost variances (inventory and COGS)

Manages reconciliations of inventory & cycle counts on a monthly and annual basis

Handles month-end processes

Provide ad-hoc reporting as requested

Assist manufacturing with costed BOMs; ensure BOMs are accurately maintained in ERP system

Labor, Material, and Overhead allocation
Skills/Qualifications: 
Excellent time management and organizational skills

Self-Motivated, with the ability to work with little or no supervision

Strong level of attention to detail

Excellent interpersonal skills, and the ability to communicate effectively in verbal and written form

Ability to manage and prioritize multiple projects and deadlines

Microsoft Dynamics Navision ERP system experience highly desired

Intermediate to Advanced Microsoft Excel skills, required
Education, Certificates, Licenses, Registrations:
Bachelor's Degree in Accounting, accredited University

5 or more years of experience as an inventory accountant performing general ledger close and/or cost accounting

Experience in consumer products or manufacturing industry preferred

Ability to work with others in a high volume, fast-paced environment
Qualified inquiries: clasater@proalt.com

Founded in 1998, Professional Alternatives is an award-winning recruiting and staffing agency that utilizes technology and relationships to deliver top talent. Connect with us today!