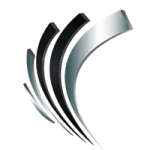 Professional Alternatives
Job ID#: 15285
Audit Staff Accountant
Job Description:
Our audit staff will perform the following functions –
Obtain exposure to various types of financial statement engagements provided by the firm

Prepare field work and keep supervisors informed of the engagement status

Assume responsibility for various segments of audits under supervision

Communicate auditing matters and problems to Supervisors, Managers, Senior Managers, and Partners

Work effectively within given budgetary parameters

Demonstrate a thorough understanding of complex accounting and auditing concepts and apply them to various client situations

Interact with clients to help audit team efficiency

Acquire a working knowledge of the client's business and market

Become oriented with Firm's practices, policies, and culture
Required Job Qualifications Include:
Bachelor's degree from an accredited college or university (Accounting degree preferred) with 150 qualifying hours to sit for the CPA Exam.

Obtain an overall GPA of 3.0 and a minimum of 3.0 in accounting classes

Demonstrate written and oral communication skills

Demonstrate ability to work independently and as a team member.

Zero to three years of experience and actively pursuing a CPA license

Legally permitted to be employed in the United States without requiring a visa or sponsorship

Founded in 1998, Professional Alternatives is an award-winning recruiting and staffing agency that utilizes technology and relationships to deliver top talent. Connect with us today!