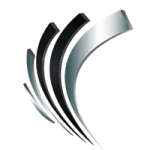 Professional Alternatives
Job ID#: 15780
ROLE: Title Searcher
Pay Rate: up to $20/hourly 
Contract role 
on-site in Buffalo, NY (non remote)
 
Responsible for providing an accurate Abstract of Title through examination of land records at the Erie County Clerk's office.
Knowledge of computer database and index systems is a plus. The ability to plot and follow legal descriptions, as well as read old, cursive text is needed.
Attention to detail and being able to multitask in a fast paced environment is a must.
This position involves comparing and matching legal descriptions that pertain to a specific property. Checking individual names of the owners in ECCO website and setting up all documents (deeds , mortgages, easements, rights of way, surrogate proceedings ,judgements, bankruptcies pertain to the specific property.
A search is a history of who owned the specific property from a specific date to current.

Founded in 1998, Professional Alternatives is an award-winning recruiting and staffing agency that utilizes technology and relationships to deliver top talent. Connect with us today!