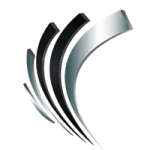 Professional Alternatives
Job ID#: 15782
Position: Title Clerk
Pay: up to $15/hourly
Contract role
On-site in Buffalo, NY
The purpose of the Title Clerk position is to provide support services to the Title Department, help reduce the daily administrative demands, and assist in the production and distribution of title products, performing routine clerical assignments and providing customer service to internal and external customers.
Essential Duties and Responsibilities
Assist in the production and distribution of professional, timely, and error free title products. Timely and accurate products and functions are highly emphasized in this position.
Entering new orders and contracts into the production system.
Assembling files and creating file number labels.
Searching title products in TIMS, FastSearch, the history indices or other sources, then obtaining the accompanying documents for the title examiner.
Distribution of mail, inter-office envelopes, and packages received in the run room.
Operating postage meter and delivering the out-going mail daily to the mail box.
Ordering office supplies.
Maintenance and filing of the hard copy base file system; miscellaneous filing and retrieving files from their proper location.
Copying documents on tape machines, digital tape machines, computer terminals, or copiers.
Support the front desk by backing up and filling in for the receptionists as needed.
Providing outstanding customer service at all times to internal and external customers/clients.
Education/Experience
Minimum of 3 – 5 years experience in an office or other retail type industry involving client interaction. Position requires broad knowledge of Microsoft Word and Windows based programs. High School diploma or GED equivalent is required.

Founded in 1998, Professional Alternatives is an award-winning recruiting and staffing agency that utilizes technology and relationships to deliver top talent. Connect with us today!