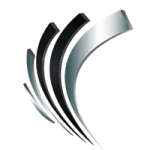 Professional Alternatives
Job ID#: 15887
Associate Attorney
Mid- Size regional firm is growing and adding an Associate Attorney to the team.
Must be Licensed and admitted in Texas.
International and Domestic Tax planning

Experience working with individuals and organizations who are subject to tax laws globaly including domestic and foreign entities, C corporations and S corporations, partnerships and limited liability companies, professional associations and sole proprietorships, trustees and executors, consolidated groups, disregarded entities and tax exempt organizations.

Structured transaction experience with Federal,State and International regulations.

Advised public and private companies on a wide range of taxation issues, corporate formations, dissolutions and reorganizations.

Respond to questions from the field with regard to the U.S. taxation of expatriates and various other foreign and domestic issues
Education Experience:
Candidate must have an LL.M. degree in Tax, CPA, or other comparable tax background.

Must have a J.D. degree from an ABA-approved law school and be an active member in good standing of the Bar.

Should have 2-4 years of federal tax experience with a law firm or in a comparable setting.

Founded in 1998, Professional Alternatives is an award-winning recruiting and staffing agency that utilizes technology and relationships to deliver top talent. Connect with us today!