Bank Operations Specialist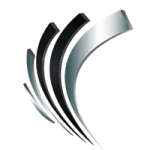 Professional Alternatives
Job ID#: 16019
Contract – up to $24/hourly
Seeking for a meticulous and experienced Banking Operations Specialist for our client located in Midvale, UT. In this critical role, you will be responsible for reviewing and verifying new deposit accounts to ensure accuracy in structure, account ownership, and adherence to legal documentation requirements. 
Responsibilities:
Conduct thorough reviews of new deposit accounts to verify the accuracy of account structure, ownership, and legal documentation.
Ensure that all required customer information for compliance with the Bank Customer Information Program (CIP) has been obtained and accurately recorded.
Demonstrate a strong understanding of different types of business accounts, differentiating between various account structures and features.
Ensure compliance with banking regulations, policies, and procedures throughout the account review and opening process.
Collaborate with colleagues and relevant departments to address any account-related inquiries or issues.
Qualifications:
Minimum of 3 to 5 years of experience in banking operations, with a strong knowledge of account opening processes and procedures.
Exceptional attention to detail and accuracy in reviewing account information and documentation.
Comprehensive understanding of different types of business accounts and the ability to differentiate between various account structures.

Founded in 1998, Professional Alternatives is an award-winning recruiting and staffing agency that utilizes technology and relationships to deliver top talent. Connect with us today!