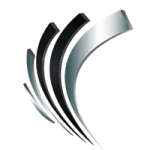 Professional Alternatives
Job ID#: 16125
Job Summary
The Collector I is responsible for control of delinquent loan accounts, pending late-payment reminders and maintains records on delinquent accounts.
Essential Job Duties and Responsibilities
• Consistently meet all company Service Commitments;
• Accountable to maintain knowledge of and comply with all applicable rules and regulations required within the scope of duties, including, but not limited to, the Bank Secrecy Act
• Required to attend annual training sessions as instructed or scheduled
• Perform job duties and responsibilities in compliance to Company policies, procedures, philosophy and standards of performance
• Analyzes financial situation of seriously delinquent borrowers
• Responsible for daily management of assigned queues and tasks
• Responsible for daily review and management of accounts that go into overdraft within established overdraft limits
• Provides Collections Supervisor recommendations for troubled borrowers while keeping the credit union financially sound
• Documents all collections activity within the collections system
• Contacts delinquent accounts by phone and mail; takes appropriate action to bring current
• Discusses possible financial arrangements, informs members of possible legal actions, and provides or suggests financial counseling as means to arrive at suitable payment arrangements
• Makes recommendations to Collections Supervisor for repossession of collateral when other arrangements to bring the loan current are unsuccessful
• Maintains accurate files and reports on all individual collection activity
• Assists members with other services problems as may be appropriate
• Informs management of complex member issues and trends in loan underwriting contributing to delinquent/charged-off loans
• Assists monitoring of vehicle single interest insurance program with approved vendor
• Assists monitoring of current tax status on real estate loans with individual tax entities
• Assists in preparing reports for the Delinquent Committee monthly on current status of collection efforts and recommends charge-offs
• Stay abreast of changes and developments on laws governing collections, repossession and bankruptcy 
• Responsible for ensuring the necessary procedures and processes are completed for the collection of insufficient fund checks on member accounts
• Reviews decisions for items presented against insufficient funds and reviews accounts where items are to be returned unpaid
• Monitors account history to ensure Company is protected from loss in the event of member deviates for historical depositing trends
• Performs additional duties as assigned Qualifications To perform this job successfully, an individual must be able to perform each essential duty satisfactorily.
The requirements listed below are representative of the knowledge, skill, and/or ability required.
Knowledge and Skills Experience: Three to five years of similar or related experience.
Education / Training:
• High school diploma or general education degree (GED).
• Candidate will have successfully completed the following Star Module on-line training courses: 1.) Financial Counseling for Members 2.) Communications and Telephone Skills 3.) Member Service: Exceeding Expectations 4.) Members
Services Track Job Requirements:
• Must possess professional verbal communication skills.
• A significant level of trust and diplomacy is required, in addition to normal courtesy and tact.
• Work involves extensive personal contact with others and/or is usually of a personal and sensitive nature Proficient computer skills, including working knowledge of the MS Office Suite.
• Accuracy with numbers and attention to detail.
• Perform all work within established policies and procedures.
This is an in office role – hours 9:00 am – 6:00 pm Monday-Friday, with rotation of 10:00 am to 7:00 pm; Rotating Saturdays

Founded in 1998, Professional Alternatives is an award-winning recruiting and staffing agency that utilizes technology and relationships to deliver top talent. Connect with us today!