Vice President, Gas Supply Origination & Marketing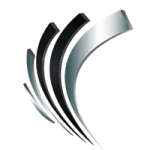 Professional Alternatives
Job ID#: 16128
Vice President, Gas Supply Origination & Marketing
(NG Supply Originator/Marketer)
Can be Remote or Paid Relocation into the Midwest
My client, a regional natural gas marketing, trading, and distribution player in the Midwest is seeking high-energy Natural Gas (NG) Supply origination leader/marketer eager to apply their extensive work experience and leverage existing relationships in supply acquisition, marketing/trading.  This is a key strategic role reporting into senior leadership.
Summary:
The Vice President, Gas Supply Origination & Marketing (NG Supply Originator) will be responsible for building and maintaining supplier relationships with producers, gas marketers, pipelines, brokers, etc. while procuring mid-and long-term supply, marketing/trading residual gas as well a responsible for developing new business and growth opportunities for NG supply.
Primary Responsibilities and Competencies:
The NG Supply Originator/Marketer will be responsible for developing new business and growth opportunities for NG supply, including new and existing NG production and supply from other sources including but not limited to gas marketers/traders, pipelines, through brokers, etc.

Develop, implement, and maintain long-term business strategies for the company as it relates to purchasing natural gas from suppliers as well as to market and/or trade residual gas.

Lead the development of the company's point of view based on expected market fundamentals and the plan for the long-term utilization of the portfolio's infrastructure.

Provide strategic account management and maintain effective client relationships

Responsible for deal leadership including external relationship management, commercial negotiations, and contract negotiations.

May potentially work with pipelines and producers in the development of new infrastructure projects as it relates to incremental supply.

Transact deals within company's trading limits and risk policy.

Assist in the management of all long-term supply deal issues in addition to supporting the trading/marketing team in facilitating and tracking all term supplies.

Attend industry events and conferences to build, cultivate, and ensure good business relationships.

Ensure documentation, procedures and policy complies with company regulations as well as professional and legal standards.

Continually strive for more efficient systems and processes.

Commitment to gas supply growth and profitability.

Understand the critical nature of the work and how it fits into the broader mission of the Company.

The duties and responsibilities described are not a comprehensive list and additional tasks may be assigned to the employee from time to time; or the scope of the job may change as necessitated by business demands.
Collaborate with marketing to create and implement strategic sales and marketing plans that successfully achieve business objectives for NG supply.

Meets customer needs by demonstrating knowledge of customers, pricing, and competition.

Conduct market research and analyze results to adjust sales and marketing strategy for maximum success.

Anticipate changes in client needs and provides strategic solutions.
Required Education, Experience:
Bachelor's degree in Business or related and/or equivalent experience

10+ years of related work experience in supply & origination.

Existing producer and/or current NG supply relationships with other marketers, pipelines, brokers, etc. are highly desired.

Expertise and knowledge in working with various pipelines in the mid-continent and in more the more expansive interconnecting grid.

Proven track record of building and sustaining client relationships.
Skills:
Excellent written and oral communication skills

Knowledge of relevant regulatory environmental policies and markets preferred.

Strong relationship-building skills required.
Qualified Inquiries: rreyna@proalt.com

Founded in 1998, Professional Alternatives is an award-winning recruiting and staffing agency that utilizes technology and relationships to deliver top talent. Connect with us today!