Associate Attorney – Commercial Litigation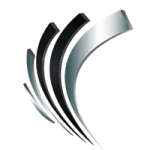 Professional Alternatives
Job ID#: 16131
Seeking an experienced Associate Attorney for growing Galleria firm! 
Great starting base with tons of growth. 
Beautiful Galleria office that overlooks Houston with paid parking. 
Ideal candidate will have 4+ years of litigation experience, specifically in commercial litigation.  
Responsibilities: 
• Conduct legal research, analyze complex issues, and provide sound legal advice to clients. 
• Draft, review, and edit legal documents, including pleadings, motions, briefs, and appellate filings. 
• Prepare and present oral arguments in court, including motions, hearings, and trials. 
• Independently manage a caseload, ensuring all deadlines and court requirements are met. 
• Take and defend depositions of witnesses, experts, and opposing parties. 
• Engage in settlement negotiations and alternative dispute resolution methods. 
• Collaborate with senior attorneys in trial preparation, including witness preparation and evidence analysis. 
• Assist in appellate brief writing and represent clients in appellate court proceedings. 
• Conduct case assessments and provide recommendations to clients regarding litigation strategy. 
• Maintain accurate and up-to-date case files and documentation. 
Qualifications: 
• Juris Doctor (J.D.) degree from an accredited law school. 
• Active license to practice law in the relevant jurisdiction. 
• 4+ years of litigation experience, with a focus on commercial litigation. 
• Strong experience taking depositions, presenting motions in court, and ideally, second-chair or lead trial experience (both jury and/or bench). 
• Demonstrated excellence in legal research and writing, including appellate brief writing experience. 
• Sound understanding of civil procedure, evidence, and legal principles in commercial litigation. 
• Exceptional analytical skills and ability to strategize effectively. 
• Strong interpersonal skills and ability to communicate complex legal concepts clearly. 
• Detail-oriented with excellent organizational and time management skills. 
• Proficient in using legal research tools, case management software, and Microsoft Office Suite. 
Compensation and Benefits: 
• Competitive salary based on experience and qualifications. 
• Comprehensive health, dental, and vision insurance plans. 
• Retirement savings plan with employer matching. 
• Professional development and continuing education opportunities. 
• Collaborative and supportive work environment. 

Founded in 1998, Professional Alternatives is an award-winning recruiting and staffing agency that utilizes technology and relationships to deliver top talent. Connect with us today!