Jr. Loan Officer Assistant – Kingwood, Texas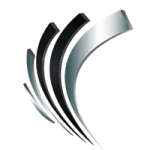 Professional Alternatives
Job ID#: 16216
Pay rate: up to $18/hourly
We are seeking an experienced and versatile Administrative/Marketing Assistant. In this multifaceted role, you will be the welcoming face of our office, greeting clients both in person and over the phone. As an essential team member, you will assist the Branch Manager with administrative tasks and provide support in various aspects of office management, including ordering supplies and coordinating celebrations for team members. Proficiency in Microsoft Office, particularly all products, is expected. Additionally, your social media marketing skills will be valuable in promoting the brand and engaging with audience.
Responsibilities:
Be the welcoming presence of the office by greeting clients both in person and over the phone. Ensure clients feel valued and attended to.
Assist the Branch Manager with administrative tasks, including calendar management, document preparation, and meeting coordination.
Manage office supplies by monitoring inventory levels, placing orders, and ensuring a well-stocked and organized workspace.
Take the lead in arranging celebrations for co-workers' birthdays, anniversaries, and other special events to foster a positive and inclusive office culture.
Utilize your social media marketing skills to promote the brand, engage with audience, and create content that enhances online presence.
Demonstrate proficiency in Microsoft Office Suite, including Word, Excel, PowerPoint, and Outlook. Experience with Salesforce is a plus.
Qualifications:
Proven experience as an office administrator or in a similar role, demonstrating strong organizational and administrative skills.
Exceptional interpersonal skills with an accommodating and caring attitude toward clients and colleagues.
Proficiency in Microsoft Office Suite is essential, and experience with Salesforce is a valuable asset.
Familiarity with social media platforms, marketing strategies, and content creation.
Strong attention to detail, ensuring accuracy in administrative tasks and event planning.
Effective written and verbal communication skills.
Ability to handle a variety of tasks, adapt to changing priorities, and work well in a fast-paced environment.
Self-motivated with a proactive approach to tasks and problem-solving.
Collaborative and eager to contribute to the success of the team and the organization.

Founded in 1998, Professional Alternatives is an award-winning recruiting and staffing agency that utilizes technology and relationships to deliver top talent. Connect with us today!