Expert / Sr. Credit Analyst – Commodities Trading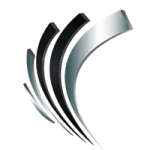 Professional Alternatives
Job ID#: 16248
Specialist/Expert Credit Analyst
My client, an multi-billion dollar integrated energy commodities supply company is seeking a commercial credit professional preferably with recent formal bank credit training from a bank's energy lending division. This is a rapidly growing commodities trading enterprise, highly acquisitive and expanding internationally into LATAM situated in the greater Galleria area.
Role Attributes:
•Onboard all external legal trading entities including counterparts, marketing and crude hauling customers, terminal, storage, and pipeline facilities, carriers, brokers, and vendors in compliance with the onboarding policies and procedures
• Lead a periodic compliance process and review in coordination with the Associate General Counsel, Procurement and the Director, Commercial Credit and Finance
• Perform daily credit and collateral management activities to ensure exposures are maintained within approved limits under the credit policy • Complete credit scoring, analysis, and reviews in support of the credit limit approval process and in line with the credit policy
• Maintain the credit and collateral system of record including counterpart information, contacts and onboarding documentation, credit ratings, parent guarantees, letters of credit, family hierarchies, and credit insurance
• Work with the Director, Commercial Credit and Finance, to build, maintain and improve credit scoring models and review templates
• Build reporting layouts within the credit system to manage daily credit tasks and support periodic commercial and senior management reporting
• Perform monthly working capital and credit pricing reporting for executive management
• Support the Credit & Finance and Treasury leadership on strategic initiatives including bank credit facilities (i.e., asset-based lending and borrowing base) and reporting, credit insurance, etc.
• Model behaviors that support the company's common purpose; ensure guests and team members are supported at the highest level Specialized Knowledge:
• Intermediate Microsoft Office skills required; advanced skills preferred • Knowledge of standard concepts, practices and procedures within the field of energy-trading credit risk management and research
• Knowledge of trade finance and borrowing base credit facility reporting Competencies
• Strong analytical, problem solving and critical thinking skills
• Excellent written and verbal communication and listening skills • Ability to prioritize, execute tasks and meet deadlines
• Ability to take initiative and work independently and within a team environment
• Financial acumen and ability to read and interpret financial statements prepared in accordance with generally accepted accounting principles (US and international standards)
• Strong customer service and teamwork orientation
• Ability to work in a complex, dynamic environment Educational
Requirements:
– Bachelor's degree required; degree in finance, accounting or closely related field preferred
-5+ yrs experience in energy commodities or relevant work experience
– Formal Bank credit training and experience from a bank's energy lending division is preferred or equivalent structured credit experience in a commodity trading shop.
– Market Competitive compensation range DOE plus benefits and competitive target bonus, a professional environment, and business casual dress code.
Qualified inquiries to: rreyna@proalt.com

Founded in 1998, Professional Alternatives is an award-winning recruiting and staffing agency that utilizes technology and relationships to deliver top talent. Connect with us today!