Accounts Receivable Project Coordinator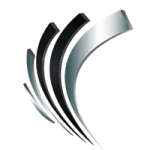 Professional Alternatives
Job ID#: 16395
Join this Thriving Team as an Accounts Receivable Project Coordinator in Arlington, Texas!
Are you ready to take your career to the next level with a rapidly growing nationwide company that's consistently recognized as one of the best places to work? If you're a talented Accounts Receivable professional with a knack for project management and a passion for excellence, this opportunity is tailor-made for you!
Job Description:
Are you a detail-oriented, organized, and proactive individual with a background in accounting? We're looking for an Accounts Receivable Project Coordinator to play a pivotal role in our dynamic Accounts Receivable Department. As a key contributor, you will assist in project management, ensuring the seamless collection of data and the successful achievement of project goals.
Why You'll Love This Role:
As an Accounts Receivable Project Coordinator, you'll have the opportunity to:
Make an Impact: Lead credit and AR-related projects, champion process improvements, and contribute to our team's success.
Grow Your Skills: Gain valuable project management experience, develop your problem-solving abilities, and expand your financial knowledge.
Work with the Best: Collaborate with a supportive team and interact with professionals who share your commitment to excellence.
Key Responsibilities:
As an Accounts Receivable Project Coordinator, you will:
Document Excellence: Maintain up-to-date process flow documentation, ensuring audit readiness and control testing.
Empower Learning: Create and maintain job aids and training modules to elevate the skills of our AR/Credit team.
Drive Projects: Lead Credit and AR-related initiatives, conduct testing, and support seamless implementation.
Measure Success: Keep tabs on crucial Credit and Accounts Receivable KPIs to ensure our department's performance shines.
Fuel Improvement: Collaborate with process owners to identify and document process defects and opportunities for enhancement.
Balance the Books: Reconcile lockbox deposits against GL accounts, ensuring we meet critical cash posting deadlines.
Stay On Top: Oversee Credit and AR system outages, providing timely updates on ticket statuses.
Manage Access: Take charge of system access approvals for Credit and Accounts Receivable platforms.
Ensure Accuracy: Monitor and document the precision of various cash posting files.
Track Transactions: Keep a watchful eye on daily credit card deposits and verify their alignment with the General Ledger.
Resolve Complexities: Reconcile complex customer accounts and make necessary adjustments.
Support Regionally: Provide timely cash posting resolutions to our Regional Credit Offices.
Preferred Qualifications:
Experience Matters: A minimum of 5 years of Credit or Accounts Receivable experience.
Project Pro: 3-5 years of Project Management experience.
Tech-Savvy: Advanced SAP and Microsoft Office skills are a must.
Education Counts: A Bachelor's degree or equivalent experience is preferred.
Certification Bonus:
Platform Familiarity: Knowledge of various Cash Application Platforms, including Highradius, BillTrust, and more.
Problem Solver: Strong problem-solving and analytical skills.
Communication Skills: Exceptional professional oral and written communication skills.
Time Management: Excellent time management and organizational skills.
Don't miss out on this exciting opportunity to advance your career with a company that values your skills and offers room for growth.


Founded in 1998, Professional Alternatives is an award-winning recruiting and staffing agency that utilizes technology and relationships to deliver top talent. Connect with us today!