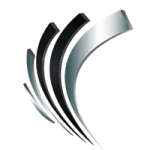 Professional Alternatives
Job ID#: 16470
Collections/Dispute Analyst
 
Job Overview: This position will be responsible for maintaining assigned accounts/portfolio as well as resolving billing issues.
Accountabilities:
Be main point of contact/responsible for local/regional accounts as assigned and interface with these customers and others on billing issues as they arise.

Provide customer service regarding collection issues, process customer refunds, process and review account adjustments, resolve customer discrepancies and short payments

Monitor and maintain assigned accounts/portfolio – customer follow ups, account adjustments, small balance write offs and customer reconciliations

Enter revenue adjustments (credits/debits) into SOFI accounting system with approval of branch manager

Enlist the efforts of sales, branch and/or senior management when necessary to accelerate the dispute resolution process

Undertake in-depth account research to resolve outstanding customer service/billing issues for assigned accounts.

Communicate and follow up effectively with direct manager & district controller regarding customer accounts on a timely basis

Process "Transfer to Collections" paperwork for accounts being sent to third party collection agency

Establish and maintain effective and cooperative working relationships with customers and company staff

Weekly and monthly reporting to direct supervisor & district controller

Reconcile customer disputes as they pertain to payment of outstanding balances

Participate in regular team meetings

Meet defined department goals

Perform other assigned tasks and duties necessary
Primary Requirements:
4 + years work experience managing commercial accounts – small to large in size

Must have excellent communication and negotiation skills

Ability to work in a fast paced environment where changes to procedure are common.

Ability to use multiple systems concurrently

Must possess analytical skills relating to customer service and collections.

Problem Solving – Identifies and resolves problems in a timely manner; gathers and analyzes information skillfully

Customer Service – Responds promptly to internal and external customer needs

Quality – Demonstrates accuracy and thoroughness; Monitors own work to ensure quality.

Position requires strong PC skills and a working knowledge of Outlook, Oracle, GetPaid, Word and Excel
The ideal person should be able to handle high volume accounts, with advanced reconciliation skills, advanced excel skills which includes extensive knowledge of pivot tables, vlookup etc.
GetPaid experience highly preferred Oracle experience optional. Attention to detail as well as experienced in working disputes in previous jobs is highly recommended.
Must have excellent communication skills (verbal and written).

Founded in 1998, Professional Alternatives is an award-winning recruiting and staffing agency that utilizes technology and relationships to deliver top talent. Connect with us today!