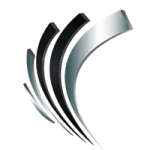 Professional Alternatives
Job ID#: 16475
Staff Accountant
Responsibilities
Ensure Financial Accuracy: Record all activities in compliance with U.S. GAAP and company policies, guaranteeing the integrity of our financial reporting.
Month-End Expertise: Complete month-end close entries and accruals within established deadlines, contributing to the precision of our financial statements.
Account Reconciliation: Conduct thorough reconciliation of assigned general and subledger accounts to ensure accurate financial reporting.
Financial Analysis: Assist in the preparation and analysis of monthly financial statements, helping to drive informed decision-making.
Inventory Management: Oversee inventory-related tasks, including reconciliation, auditing physical inventories, monitoring inventory reserves, and assisting with distributor program analysis.
Process Improvement: Identify opportunities for cost-saving and process enhancements, contributing to the overall efficiency of our operations.
Special Projects: Collaborate with the accounting team on special projects, showcasing your expertise and commitment.
Position Requirements
Formal Education & Certification
Bachelor's degree in Accounting required 
Knowledge & Experience
3 – 5 years in financial accounting 
Thorough knowledge of G/L, A/P, and A/R
Proficient use of Microsoft Excel
Petroleum experience preferred
PDI Enterprise Experience a plus
Sage 100 Experience a plus

Founded in 1998, Professional Alternatives is an award-winning recruiting and staffing agency that utilizes technology and relationships to deliver top talent. Connect with us today!