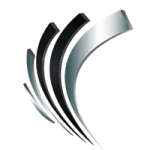 Professional Alternatives
Job ID#: 16496
We are seeking a meticulous and detail-oriented Escrow Disburser. In this critical role, you will be responsible for the accurate and timely disbursement of funds during real estate transactions, ensuring that all financial aspects are handled with precision. The ideal candidate should have a strong understanding of escrow procedures, exceptional organizational skills, and a commitment to maintaining high-quality standards in financial transactions.
Responsibilities:
Facilitate the disbursement of funds for real estate transactions, ensuring that all payments are made accurately and in compliance with relevant regulations and guidelines.

Verify the availability of funds for disbursement, confirming that all necessary conditions have been met before releasing payments to the appropriate parties.

Review closing documents and financial statements to ensure accuracy and completeness before initiating disbursements.

Maintain accurate records of all disbursements, including payment receipts and related documentation, for auditing and reporting purposes.
Qualifications:
Prior experience in escrow, real estate, or a related field is preferred.

Strong understanding of financial processes and the ability to work with complex financial documents.

Exceptional attention to detail and accuracy in handling financial transactions.

Effective verbal and written communication skills, with the ability to interact professionally with clients and colleagues.

Excellent organizational and time-management skills, with the ability to manage multiple tasks and prioritize effectively.

Founded in 1998, Professional Alternatives is an award-winning recruiting and staffing agency that utilizes technology and relationships to deliver top talent. Connect with us today!