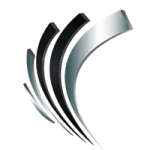 Professional Alternatives
Job ID#: 16533
Growing company has Environmental Engineer Need ASAP!  If this is your passion, we need you!
 
Responsibilities
Understand, develop, and maintain compliance (air 25%, water and waste 75%) according to environmental plans, procedures, and permit requirements to drive continuous improvement by:

Obtaining and assembling data for environmental compliance reports, permit requirements, general enforcement issues, metrics, and performance tracking. 

Conducting and documenting environmental inspections, special sampling for plant projects and events, and emission sampling and testing, as necessary.

Provide day-to-day environmental oversight for the facility.

Managing waste disposal activities by coordinating with facility personnel and waste management contractors.

Support development and timely submittal of routine regulatory reports – emission inventory, TRI, Tier II reports, annual waste summary, permits and plans renewals, and others.

Understand the applicable federal, state, and local regulations as they relate to operations, and assist in the evaluation and development of permit strategy and applications.

Develop and maintain strong working relationships with federal, state, and local regulators.

Represent the Company during regulatory inspections and other meetings with the regulators.
Required Expectations
Bachelor's degree in engineering (Chemical or Environmental preferred), with a minimum of 2 years of environmental regulatory or industry experience.

Working knowledge of environmental laws, regulations, and requirements.
Knowledge of refining and terminal processes and associated regulatory requirements is preferred.

Experience in working with environmental compliance reporting and permitting is a plus.

Willingness to learn and become a subject matter expert in environmental issues as they pertain to company operations.
Excellent interpersonal skills including the ability to work as part of a team. 
Ability to manage tasks and meet deadlines.

Founded in 1998, Professional Alternatives is an award-winning recruiting and staffing agency that utilizes technology and relationships to deliver top talent. Connect with us today!