Financial Analyst /Sr.– Corporate Finance & Investor Relations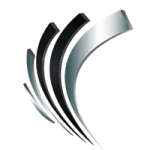 Professional Alternatives
Job ID#: 16916
Financial Analyst – Corporate Finance & Investor Relations
Energy Corridor (Hybrid -1 day remote Plus 9/80)
Serve as initial contact for Company and the parent relating to investor relations.

Responsible for assisting with debt administration and compliance activities, including weekly required communications to bank partners on A/R facility or any future committed liquidity instruments.

Preparing financial analysis, including capital structure planning and modeling, examination of financial performance on Company and the parent and industry peers which will include coordination/collaboration with the Corporate Budgets & Performance Analysis, Strategic Planning & Alignment teams, and business unit personnel (as needed).

Use knowledge of GAAP, Company operations and Company financial processes as they relate to both corporate and business unit earnings to act as an analytical resource within the Finance Department and within all business units.

Use knowledge of Bloomberg to research various market information (including interest rates, industry news, current debt pricing, peer information, etc.) to identify potential issues or provide guidance in Corporate Finance planning or modeling.

Utilize creative and critical thinking skills to identify and communicate potential issues across responsibilities and create efficiencies within departmental responsibilities.

Work independently and move forward without day-to-day supervision while being receptive to feedback, as needed.

Responsible for initial contact with current and prospective lenders. Provide initial services to investor requests and redirect other requests to Investor Relations Manager and Assistant Treasurer, as needed. Serve as administrator for investor database (Intralinks) and assist in delivering financial reports, notices, investor call slides, and other pertinent information to investors. Assist in managing relationship and requests with Lead Bank/Investors, and provide information as necessary.

Perform tasks related to quarterly earnings conference calls for Company and the parent's lenders including Earnings Call announcements, operator services, transcripts, recordings, participant lists, final Dossiers, etc. Member of team preparing detailed analysis and preparing Q&A for the earnings calls. Assist with research and review of peer's and their earnings calls.

Perform as lead analyst in AR Securitization reporting. Work with Accounting and Treasury in all aspects of AR Securitization including reporting, audits, renewals, etc.

Participate in refinancing projects, financing renewals and/or projects to design and implement compliance requirements for Company and the parent debt. Build and maintain models utilizing statistical tools to evaluate the impact of financing alternatives. Build and maintain scenario analyses and debt models to forecast current and future interest expense and debt payments estimates for the Company based on current and forward-looking capital market trends. Monitor developments in capital markets, interest rates, energy economics, and government regulations to determine their potential impact on Company's and the parent's interest rates and capital structure.

Assist in all aspects of debt administration. Responsible for debt amortizations/payments and Rating Agency payments. Assist in compliance certificates, letters of credit, debt reporting, borrower's consents, etc. Perform PBC's related to Corporate Finance for Controller's group and External Audit. Perform quarterly debt compliance reporting duties.

Perform Lease vs. Purchase analysis for business units and recommend most economical option for business units to acquire assets.

Point of Contact for KYC (Know Your Customer) activities for banks and other lenders. Work with Company Legal in determining information that is provided to investors.

Perform analysis and compile presentations related to special projects as may be assigned by the CFO, Treasurer, Assistant Treasurer, or Investor Relations Manager. Participate in projects with corporation's investment bankers as necessary.
Perform broad financial analysis of results of operations. Compare business results to GAAP results.  

Financial modeling skills. 

Prioritize work when given multiple projects. 

Effective written and oral communication skills including the ability to make presentations to management.

Knowledge of the refining, marketing and transportation industry with the ability to relate operational changes to financial results. 

Understanding of Financial Economics, including areas such as commodity markets, high-yield debt, capital markets and economic modeling.  

Extensive computer skills: MS Access, Excel, PowerPoint, SharePoint and Word. 

Ability to maintain skills as technology changes. 

Experience with SAP or similar software including report generation. 

Bloomberg terminal knowledge. 

Willing to work extended hours if needed. Work with limited supervision. Influence the work of others. 
Education Requirements:
Bachelors  in Accounting, Finance, Econ, or at least 12 hours of Finance/Accounting.
Up to $85K base plus 10% bonus target DOE
Qualified inquiries: rreyna@proalt.com
 

Founded in 1998, Professional Alternatives is an award-winning recruiting and staffing agency that utilizes technology and relationships to deliver top talent. Connect with us today!