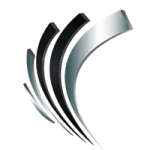 Professional Alternatives
Job ID#: 17166
Legal Assistant opportunity open immediately for Galleria Law Firm
Responsibilities:
Assist attorneys with all aspects of litigation, including drafting and editing legal documents, pleadings, motions, and correspondence.
Conduct legal research and compile relevant information for cases.
Maintain case files, ensuring all documents are accurately organized and up-to-date.
Coordinate and schedule meetings, hearings, depositions, and trial dates.
Assist in preparing trial exhibits and other courtroom materials.
Communicate with clients, opposing counsel, and court personnel professionally and promptly.
Handle administrative tasks such as filing, photocopying, and managing incoming and outgoing correspondence.
Manage attorney calendars, including scheduling appointments, conferences, and travel arrangements.
Assist in the preparation of billing statements and track billable hours accurately.
Qualifications:
High School Diploma or equivalent required; Associates or Bachelor's degree in Paralegal Studies or a related field is preferred.
Litigation experience in a law firm or corporate legal department.
Strong knowledge of legal procedures, including court rules and filing requirements.
Excellent written and verbal communication skills.
Highly organized with exceptional attention to detail.
Ability to work independently and prioritize tasks in a fast-paced environment.
Proficient in legal research and using relevant research tools and databases.
Proficient in using legal case management software and Microsoft Office Suite.
Strong interpersonal skills and ability to work effectively with a team.

Founded in 1998, Professional Alternatives is an award-winning recruiting and staffing agency that utilizes technology and relationships to deliver top talent. Connect with us today!