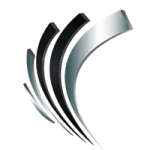 Professional Alternatives
Job ID#: 17195
Pre-Litigation Manager for growing plaintiff firm
Job Description:
Responsible for overseeing and coordinating all pre-litigation activities and processes to ensure that legal matters are handled efficiently and effectively. They work closely with attorneys, legal staff, and clients to prepare cases for possible litigation, as well as explore alternative dispute resolution methods.
Responsibilities:
Case Management:

Manage and maintain an organized system for tracking and managing pre-litigation cases.
Assess the merit and potential risks of each case and provide recommendations to attorneys and clients.

Investigation and Research:

Oversee the gathering of evidence and information related to the case.
Conduct legal research to support the case and identify potential legal issues.

Client Communication:

Communicate regularly with clients to provide updates on case status, answer questions, and gather necessary information.

Negotiation:

Engage in settlement negotiations with opposing parties or their legal representatives.
Work to resolve cases through alternative dispute resolution methods, such as mediation or arbitration.

Documentation and Records:

Ensure accurate and thorough documentation of all pre-litigation activities.
Maintain case files, records, and evidence in an organized and accessible manner.

Team Collaboration:

Collaborate with attorneys, paralegals, and other legal professionals to develop case strategies and timelines.
Delegate tasks as needed to support staff and legal assistants.

Compliance and Regulations:

Stay informed about relevant laws, regulations, and legal procedures.
Ensure that all pre-litigation activities comply with legal requirements and ethical standards.

Budget and Resource Management:

Monitor and manage the budget allocated for pre-litigation activities.
Optimize resource allocation and identify cost-saving opportunities.
Qualifications:
Bachelor's degree in a related field (e.g., Legal Studies, Business Administration).
Previous experience in a legal support role, such as paralegal, legal assistant, or legal secretary.
Strong knowledge of legal procedures, terminology, and case management.
Excellent communication and negotiation skills.
Organizational and multitasking abilities.
Proficiency with legal software and case management tools.
Understanding of alternative dispute resolution methods.
Ethical and professional conduct.

Founded in 1998, Professional Alternatives is an award-winning recruiting and staffing agency that utilizes technology and relationships to deliver top talent. Connect with us today!