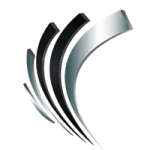 Professional Alternatives
Job ID#: 17254
Downtown firm looking to grow  Tax Planning & Business Transactions Section. Primary focus shall be on transactional matters such as entity formations, reorganizations, mergers and acquisitions and updating/maintain entity minute books.
Duties and Responsibilities:
Draft corporate documents including consent actions, formation and organizational documents, assumed name filings, foreign registrations, etc.

Analyze title commitments, exception documents and surveys and prepare objection letters

Review closing documents and communicate with surveyors, title companies, and lenders

Draft all types of real estate documents, including deeds, deeds of trust, notes, releases, leases & affidavits

Complete and file various IRS forms and obtain Employer Identification Numbers

Create detailed organizational charts and entity information indexes

Draft and file various Secretary of State forms

Prepare physical and digital closing binders

Assemble and maintain minute books
Qualifications:
3 plus years of experience in a law firm environment working as a corporate paralegal on general corporate and real estate matters

Highly proficient in Outlook, Word, Excel, and Adobe

Founded in 1998, Professional Alternatives is an award-winning recruiting and staffing agency that utilizes technology and relationships to deliver top talent. Connect with us today!