Legal Accounting/Billing Specialist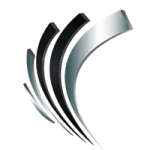 Professional Alternatives
Job ID#: 17317
Legal Accounting/Billing Specialist Needed!
Contract to hire
Galleria Area
25-$27 Hourly
Looking to add a billing specialist who is a team-player, detail-oriented, motivated, and reliable with great legal billing skills to handle a high volume of billings each month.  Additionally, the specialist should be able to build and maintain attorney/client relationships to successfully manage collection activities.
Billing:
Produces pre-bills on monthly and ad-hoc basis. Review and edit pre-bills after attorney review.
Review and verify accuracy of billing and supporting documentation as required.
Submit electronics bills and resolve any e-billing issues.  Monitor for payment.
Create and print final client invoices.
Investigate and resolve billing discrepancies.
Update accounting records with issued invoices, new payments, customer information, etc.
Prepare and mail account statements for customers.
Follow up on outstanding payments and answer customer queries.
Accounting:
Follow-up with attorneys and clients on past due invoices by contacting attorneys and clients
Identify and report on accounts for escalation to the Firm Administrator.
Meet with billing attorneys to manage A/R, as needed.
Work to resolve billing and invoicing issues which are causing delays in payment.
Request payment of pending debts in a considerate manner.
Keep accurate records (client information, received payments etc.)
Help resolve and manage account balances – resolve inconsistencies.
Misc
Manage monthly credit card reconciliation.
Assist with special projects/duties as assigned.
Ensure strict confidentiality at all times.
Education/Experience
Prefer 4 year degree in Business, Accounting or Finance
2+ years of hands-on billing experience in a law firm or professional service industry.
Strong knowledge of electronic invoice submission and electronic invoice appeal processes.
Juris (or equivalent accounting software) experience, preferred.
Demonstrated proficiency with MS Office.
Ability to effectively interact and communicate with attorneys and clients.
Ability to multi-task and prioritize.
Ability to show strong attention to detail.
Ability to perform at high levels in a fast-paced ever-changing work environment, successfully adapting to changing priorities and deadlines.
Flexibility to work varied hours as needed.

Founded in 1998, Professional Alternatives is an award-winning recruiting and staffing agency that utilizes technology and relationships to deliver top talent. Connect with us today!