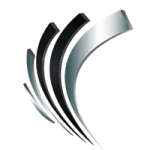 Professional Alternatives
Job ID#: 17318
We are seeking a for dedicated and detail-oriented Collector. In this role, you will play a critical part in assisting with repossession orders, contacting members whose accounts are subject to repossession, managing storage notices, and filing insurance claims when necessary. 
Responsibilities:
Collaborate with repossession teams to assist with the execution of repossession orders, ensuring all necessary documentation and actions are completed.
???????Initiate contact with members whose accounts are in delinquency and subject to repossession, conducting respectful and empathetic conversations regarding their financial situations.

Manage and send storage notices to members whose repossessed vehicles or assets are held in storage, adhering to legal requirements and company policies.

Maintain accurate and comprehensive records of all interactions with members, actions taken, and any agreements or commitments made.

 Assist with the preparation and filing of insurance claims when necessary, ensuring the proper documentation is submitted and claims are processed efficiently.

Ensure strict adherence to all applicable laws, regulations, and industry standards governing collections and repossession.
Qualifications:
Prior experience in collections or a related field, with an understanding of collection procedures and regulations.
???????Exceptional communication skills, with the ability to engage with members in a professional, courteous, and empathetic manner.
Proficiency in identifying issues and proposing practical solutions to overcome challenges in the collections and repossession process.

 Knowledge of and adherence to laws and regulations governing collections, repossession, and insurance claims.

Ability to adapt to changing collection strategies and member needs

Founded in 1998, Professional Alternatives is an award-winning recruiting and staffing agency that utilizes technology and relationships to deliver top talent. Connect with us today!