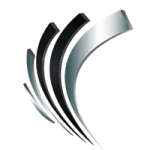 Professional Alternatives
Job ID#: 17464
Cost Accountant needd for global Manufacturing company 
This position is responsible for maintaining and analyzing the integrity of general ledger, subsystems and manufacturing data relating to inventory. This position is also an integral part of the forecasting/budgeting process and profit margin analysis for financial reporting and pricing decisions
Essential Job Functions
 
Maintain standard cost system of manufactured products.

Monitor and complete the manufacturing work order process into inventory.

Review, correct, and reconcile general ledger accounts.

Prepare and analyze monthly gross profit reports.

Develop metrics for analysis of operating results.

Maintain G/L accounts associated with inventory and keep in balance with inventory sub-systems for multiple plants.

Understand and maintain variance reserves and expenses including purchase price variance, standard revaluation, usage variances and overhead variances.

Coordinate the movement of the general ledger data through the system.

Prepare journal entries, schedules and reports for the monthly Operating Book.

Develop forecasted gross profit on a monthly basis.

Assist in the preparation of audit schedules and annual budget.

Calculate elimination entries on inter-company inventory dollars and pounds.

Complete manufacturing transactions for off-site facilities.

Audit and assist in quarterly physical inventories at multiple locations.

Perform special projects as needed.

Prepare weekly backlog report for management.

Create new product codes in ERP system.

Post consumption of raw material to 3rd party products.

Coordinate weekly raw material physical inventory audits with each plant and research any variances.

Understand the bill of materials and request adjustments when required.

Communicate with all plant managers and assist them in understanding plant expenses.
Basic Qualifications
 
Bachelor degree in Accounting.

2-3 years' experience in accounting.

Proficient with PC operations and Windows applications and Excel.

Excellent organizational and communication skills.

Manufacturing and standard cost accounting experience.

Founded in 1998, Professional Alternatives is an award-winning recruiting and staffing agency that utilizes technology and relationships to deliver top talent. Connect with us today!