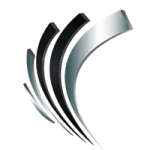 Professional Alternatives
Job ID#: 17582
Commercial Litigation Paralegal hiring NOW!
Work on cases in various state and federal courts, as well as in domestic and international arbitration forums. Each case presents its own set of unique and interesting facts and procedures.  
Ideal candidates have 5 to 10 years of experience:
·        Drafting basic legal documents and correspondence.
·        Handling electronic filings in state and federal courts.
·        Working with court clerks, case managers, court coordinators, and other court staff.
·        Identifying documents in large document databases or voluminous documents.
·        Preparing for hearings, depositions, mediations, and trial.
·        Keeping time and maintaining billable hours.
·        Working with technology in handling collection and discovery of documents.
Ideal candidates will also exemplify the following characteristics:
·        Good communication skills and ability to work in a team environment.
·        Proofreading skills with minimal grammatical errors. 
·        Highly organize with attention to detail.
·        Require minimal oversight in projects and assignments.
·        Proactive in identifying dates and recording deadlines and case management.
·        Competent in Microsoft Word, Excel, and Powerpoint and other litigation software
·        Basic understanding of the use of FTP sites and electronic delivery of documents.
·       Experience with TrialDirector and trial presentation a plus.
**Bachelors Degree and/or Paralegal Certificate required

Founded in 1998, Professional Alternatives is an award-winning recruiting and staffing agency that utilizes technology and relationships to deliver top talent. Connect with us today!