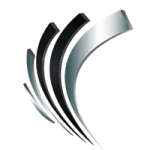 Professional Alternatives
Job ID#: 17584
Paralegal needed for a busy litigation practice in the Galleria
 Experience
Experience in Insurance Defense
Proficient in Microsoft Office, Word, Excel, Outlook, and Adobe.
Excellent research and writing skills, with emphasis on attention to detail, as well as the ability to exercise sound judgment and think creatively.
Draft case analyses, summarize medical records and be familiar with medical terminology,
Prepare basic Excel spreadsheets, and manage deadlines.
Ability to communicate, multi-task and work in a fast-paced environment, is required. 

Founded in 1998, Professional Alternatives is an award-winning recruiting and staffing agency that utilizes technology and relationships to deliver top talent. Connect with us today!