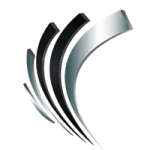 Professional Alternatives
Job ID#: 8871
Job Title: Household Support
Location: Houston, TX
Salary: $40K – $42K per year
Our client, a private family household, is looking for a Household Support member to join their family in Houston, TX.
Job Description:
Provide well-rounded family support while creating a nurturing environment

Be with family (overnight) while Principal travels (3x month)

Reinforce good manners and a sense of responsibility (chores)

Run errands (store shopping, supplies, dry cleaning, etc.)

Prepare dinner, snacks/light meals, and grocery shop

Provide transportation to and from activities, various places for fun (sports practices, gym, mall, movies, parties, etc.) and from school

Help with homework; light educational help when needed

Act as an extra set of hands when inside the home – support with 3 homes as needed, handle deliveries, contact and oversee vendors, help plan gatherings, etc.

Return house to the condition it was in upon arrival; handle light housekeeping especially during downtime (kitchen clean-up, vacuum/sweep common areas, organize, etc.)
Qualifications:
High school diploma required; college degree a plus

5+ years' experience working in a private home

Polished, professional, well-spoken, and self-aware

Patient, calm, energetic, creative and engaging

Dependable, punctual, proactive nature, and initiative

Flexibility to come early or stay late as needed (advance notice provided)
Additional Information:
Newly created position

Flexible base comp

Generous PTO / holidays off

Possible bonus

Hours – afternoons/evenings Monday through Friday; mornings when Principal travels

The family has a long term housekeeper

Vehicle provided

3 children – middle school through almost college-age; 2 pets
*Due to the high volume of applications we normally receive, we are not able to personally respond to all applicants. However, if you are selected to move forward in the process, you will be contacted soon regarding next steps.

Founded in 1998, Professional Alternatives is an award-winning recruiting and staffing agency that utilizes technology and relationships to deliver top talent. Connect with us today!