CFO or Controller or Assistant Controller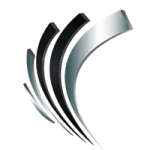 Professional Alternatives
Job ID#: 9203
CHIEF FINANCIAL OFFICER
JOB SUMMARY
Among other duties, the Chief Financial Officer manages the processes for preparation of consolidated financial statements for the company in conformity with generally accepted accounting principles.
ESSENTIAL DUTIES
The duties listed below may not include all responsibilities that the person in this role may be asked to perform. Incumbent may be required to perform other related duties as assigned.
Manages the processes for preparation of consolidated financial statements for the company in conformity with generally accepted accounting principles

Ensures that accounting and reporting policies are followed conform to general practices within the banking industry

Reviews accounting estimates, which are an integral part of the financial statements, based upon management's current judgments

Manages the external financial reporting activities to assure integrity, timeliness and conformity to applicable laws and regulations (SEC and applicable federal and state banking authorities)

Evaluates the effectiveness of internal controls relative to financial accounting

Serves as the financial contact in investor relationships with investors, analysts, and brokers, and provides feedback to management on how the market views the company's strategies to create and sustain shareholder values

Coordinates conduct examinations by independent public accountants

Acts as liaison for Audit Committee on monitoring of financial budgets for the company

Manages the hiring, daily activities, coaching, evaluating and disciplining of reporting staff
Complies with all federal and state laws and regulations, and all established bank policies and procedures

Maintains current knowledge of all rules, regulations and laws as they apply to BSA/OFAC/USA Patriot Act/CIP/AML
QUALIFICATIONS
These specifications are general guidelines based on the minimum experience normally considered essential to the satisfactory performance of this position. The requirements listed below are representative of the knowledge, skill and/or ability required to perform the position in a satisfactory manner. Individual abilities may result in some deviation from these guidelines.
A self-starting team player who possesses a BBA in Accounting or Finance and is a Certified Public Accountant (CPA)

Must have a minimum of five years in public accounting or comparable industry experience in commercial banking

Strong managerial skills and the ability to guide and direct a group of officers and employees are essential

Must be PC literate and knowledgeable of spreadsheet and word processing software

Problem solving skills and the ability to make sound financial decisions, as well as flexibility and professionalism

Attention to detail and a high degree of mental concentration are required, as well as the ability to change quickly from one task to another

Good organizational, interpersonal, and communications skills are also required

Must be able to meet deadlines, work in a highly stressful environment, and perform a variety of tasks with numerous interruptions

Occasional travel is required

Bilingual in English and Spanish is desired
ORGANIZATION
This position reports to the Chief Financial Officer of Bancshares

This position oversees the Finance division of the bank
TRAINING REQUIREMENTS
All employees are required to attend scheduled mandatory trainings and complete online regulatory compliance training courses applicable to their specific job function. In all situations, employees must ensure that their actions fully comply with all federal banking laws and regulations, including internal bank policies and procedures. Failure to adhere to these requirements will be grounds for disciplinary action, including probation and possible termination.

Founded in 1998, Professional Alternatives is an award-winning recruiting and staffing agency that utilizes technology and relationships to deliver top talent. Connect with us today!