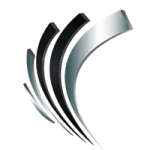 Professional Alternatives
Job ID#: 9267
Job Title: Underwriter
Location(s): Plano, TX / Phoenix, AZ / Scottsdale, AZ / Michigan
Type: Direct hire (remote position)
Pay/Compensation: $87K – $108K
One of our top clients is looking for an experienced Underwriter to assist their growing team in a remote role.
Position Details:
This role is remote – but the ideal candidate should be near Plano, TX; Phoenix/Scottsdale, AZ; or Michigan – for meetings, our client wants someone who should be able to drive to their office in one of these locations if needed.
Designations is best (DE/SAR or DE/SAR/LAPP)
May look at a strong Conventional Underwriter for this role
Applicant must be currently underwriting frontline
The Lending Services Group at Professional Alternatives consists of award-winning mortgage recruiters and title recruiters that focus on placing top talent at premier companies around the country.