Human Resources Generalist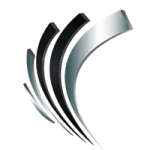 Professional Alternatives
Job ID#: 9348
HR Generalist
Up to $32; indefinite temp
The Woodlands (working remote at this time but continually evaluating)
**Openness to work weekends
**Role is primarily focused on onboarding!!!!
**Tenacity to participate in process development
Responsibilities:
Support numerous HR functions to meet strategic, tactical and administrative
Objectively coach associates and manage through complex and difficult issues
Facilitate hiring of qualified job applicants for open positions; collaborates with departmental managers to understand skills and competencies required for openings
Perform routine tasks required to administer and execute HR programs including compensation, benefits, and leave; disciplinary matters; disputes and investigations; performance and talent management; productivity, recognition, and morale; occupational health and safety; and training and development
Handle employment-related inquiries from applicants, employees, and supervisors, referring complex and/or sensitive matters to the appropriate staff
Attend and participates in employee disciplinary meetings, terminations, and investigations.
Maintain compliance with federal, state, and local employment laws and regulations, and recommended best practices; review policies and practices to maintain compliance.
Maintains knowledge of trends, best practices, regulatory changes, and new technologies in human resources, talent management, and employment law
Regularly runs and/or reviews HR activity reports
Attend department manager meetings to provide assistance and implement HR initiatives
Qualifications:
Bachelor's degree in HR or related field required
PHR, SPHR or SHRM required
3+ years' HR Generalist experience required; management experience a plus
Healthcare HR experience HIGHLY preferred
Previous experience as part of a centralized HR environment, preferably in a corporate setting.
Intermediate Microsoft Word, Excel and PowerPoint skills
Content-knowledge regarding employment law, policies, procedures, and programs
Experience in defining problems, collecting data, establishing facts and drawing valid conclusions
Experience responding to common inquiries or complaints from customers, regulatory agencies or members of the business community.
Strong presentation skills required

Founded in 1998, Professional Alternatives is an award-winning recruiting and staffing agency that utilizes technology and relationships to deliver top talent. Connect with us today!