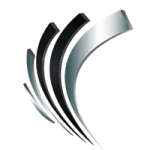 Professional Alternatives
Job ID#: 9375
Job Title: Mortgage Closer
Location(s): Remote position
Type: Direct-Hire
Pay/Compensation: $55K-$62K
One of our top clients is looking for a Mortgage Closer to assist their their fast-growing team in a remote role.
Our client is looking for a talented Mortgage Closer to serve in a remote position
Also looking for experience with Encompass, Multi-state, Conventional, and Government
Generous compensation and fun, team-oriented environment
The Lending Services Group at Professional Alternatives consists of award-winning mortgage recruiters and title recruiters that focus on placing top talent at premier companies around the country.

Founded in 1998, Professional Alternatives is an award-winning recruiting and staffing agency that utilizes technology and relationships to deliver top talent. Connect with us today!