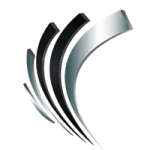 Professional Alternatives
Job ID#: 9445
An industry leader in emergency response and disaster recovery is looking for a consumer collector with experience in home or auto collections, insurance experience is a plus.
Most of the employees have been with them for 10+ years.
Key Responsibilities
The duties of a Collections Specialist include collection calls and/or correspondence in a fast paced goal oriented collections department.

Assure all invoices are correctly processed and mailed in a timely manner.

Providing customer service regarding collection issues, process customer refunds, process and review account adjustments, resolve client discrepancies and short payments.

Responsible for monitoring and maintaining assigned accounts- Customer calls, account adjustments, small balance write off, customer reconciliations and processing credit memos.

Accountable for reducing delinquency for assigned accounts.

Enlist the efforts of sales and senior management when necessary to accelerate the collection process.

Must communicate & follow up effectively with sales dept regarding customer accounts on a timely basis.

Establish and maintain effective and cooperative working relationships with dealers and sales.
Essential Functions
Weekly and monthly reporting to direct supervisor

Monthly Delinquency notices

Processing monthly credit memos and the appropriate reporting

High volume phone calls to assigned delinquent customers

Manage customers on the shutdown report

Reconcile customer disputes as they pertain to payment of outstanding balances that are due

Provide excellent & considerate customer service to dealers and sales

Internal and External customer interface

Participate in team planning meetings

Meet defined department goals and activity metrics
Required Skills
5+ years High Volume Collections experience (CONSUMER)

Knowledge of Billing and Collections procedures in Insurance or the Construction industry

Accounts Receivable knowledge/experience a plus

Strong attention to detail, goal oriented

Commitment to excellent customer service

Excellent written and verbal communication abilities

Ability to prioritize and manage multiple responsibilities

Understanding of Insurance collection process a plus

Experience with Project Accounting preferred
Additional Info: This is a role due to growth and will partner with one other collector and report to the GM. 90% of the collections will be residential vs. commercial. These individuals will have hopefully filed an insurance claim, received funds from their insurance company and then pay company from that. Will make phone calls, email demand letters and could even file liens on the properties. Looking for someone who is savvy and has a good sense about them. Will do some research as well. This role will focus on smaller accounts with smaller dollars initially. Account base ranges from 50-100 accounts per month to call on. Use an in-house ERP and intermediate excel to drop and drag info from one sheet unto the other. Role will be in-house until fully trained and then possibly remote after feeling comfortable about the role. Flex hours (8 hours a day).

Founded in 1998, Professional Alternatives is an award-winning recruiting and staffing agency that utilizes technology and relationships to deliver top talent. Connect with us today!