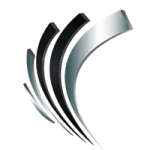 Professional Alternatives
Job ID#: 9481
Credit Analyst
Arlington, TX
$55K
The Credit Analyst is responsible for the review, collection, and processing of more complex accounts and claims for the Company. This position will serve as the main point of contact for collections of assigned branches as well as manage lien waivers/releases, notices, bond claims, and refunds/disputes.
Job Requirements:
• Process all collections related duties for assigned locations. Reconciles customer accounts, processes adjustments, reviews customer disputes and apply refunds where applicable in accordance to company guidelines.
• Review and processes Lien waivers/releases, preliminary notice and Bond Claims.
• Attend trade groups as needed to help identify areas where efficiency and improvement can be implemented.
• Serve as a backup to the Credit Manager for processing credit applications that could not be automatically approved.
• Performs other duties as assigned.
Job Qualifications:
• High School Diploma/GED is required.
• Minimum three (3) years of collections or credit experience is required.
• Ability to effectively multi-task and provide exceptional customer service skills is required.
• Prior experience in Business to Business collections, Accounts Receivable, or SAP software applications are preferred.
• CBA or CBF Certification is preferred.
Competitive wages, excellent benefits, paid holidays, paid time off and a 401K retirement savings plan with company match.
*Due to the high volume of applications we normally receive, we are not able to personally respond to all applicants. However, if you are selected to move forward in the process, you will be contacted soon regarding next steps.

Founded in 1998, Professional Alternatives is an award-winning recruiting and staffing agency that utilizes technology and relationships to deliver top talent. Connect with us today!