Tax Manager – Income, Franchise, and Gross Receipts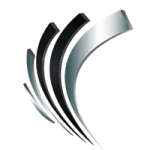 Professional Alternatives
Job ID#: 9491
Tax Manager
Direct Hire; up to 110K + bonus
Katy, TX
**CPA required and MBA highly preferred
**Focus on income, franchise and gross receipts tax
**IMMEDIATE NEED – new team member will start in December!
Duties:
Responsible for strategic planning and compliance of Federal, State and Local taxes
Manage tax compliance process
Deliver annual tax package (timely/accurate) in order to file federal, state, and local tax returns
Prepare quarterly estimated tax calculations and filings, including forecasting of tax depreciation
Responsible for tax depreciation calculations (Federal, State and AMT) in Sage FAS, including depreciation schedules, reconciliation of tax forms required including 4562 and 4797 and rollforward schedules for tax books
Responsible for deferred tax assets and liabilities schedules; reconcile balance sheet tax accounts
Review contracts to determine taxability of transactions involved; offered suggestions for improvements and opportunities
Identify and mitigate tax risks, propose solutions, and develop procedures
Manage sales and use tax matrices for a multistate environment
Review and approve tax returns
Manage and coordinate tax audits and special projects, and Unclaimed Property reporting
Manage registrations and correspondence with tax authorities
Provide input to accounting policies and SOPs related to recording, payment and tracking of taxes; provide guidance and training to field on tax-related issues; research tax issues with regulatory agencies and auditors
Monitor legislative and regulatory tax law developments, communicate effects of developments to management, and create strategies surrounding compliance and benefits
Qualifications:
Bachelor's degree in Accounting required; Master's degree in Taxation or Accounting HIGHLY PREFERRED
Experience in a Big 4 with at least 5 years proven record of positive deliveries
Advanced Microsoft Office applications; familiarity with NetSuite, CCH, Avalara or Vertex sales and use tax software and FAS Sage for tax depreciation
Thorough knowledge of U.S. tax rules and accounting principles; familiarity with relevant states tax rules
Strong communication, positive spirit, customer service-centric, composure in challenging situations, collaborative, open to and likes feedback, and promotes a culture of diversity, respect and accountability
Strong attention to detail, identify and solve complex issues, think "big picture" and offer creative solutions
Other Info:
Interactive and collaborative work environment; must be interested in learning
Beautiful new offices; great west location
Excellent manager – down to earth, kind and committed; long tenure with company

Founded in 1998, Professional Alternatives is an award-winning recruiting and staffing agency that utilizes technology and relationships to deliver top talent. Connect with us today!