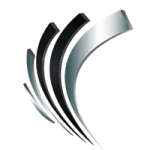 Professional Alternatives
Job ID#: 9519
CAD Drafter – IMMEDIATE NEED
Direct Hire; up to $18 per hour
North Houston – 77339
**Ideal candidate will soon graduate in Architectural Design Technology AAS Degree
**Part-time opportunity – up to 30 hours; there is an opportunity to earn a full time role!!
**MUST be highly motivated with an interest in commercial, multi-family, and mixed-use developments
Duties:
Plan and administer minor adjustments to complete working drawing sets
Execute assignments independently and arrive at solutions by receiving direction on project objectives from Project Manager and Principal
Ensure compliance of construction drawings to quality control standards and best practices of the office
Participate in team meetings to resolve technical issues
Review accuracy of calculations, estimates, and plans
Handle assembly of drawing deliverables according to standard operating procedures
Meet project schedules and assigned deadlines by Project Manager or Principal
Qualifications:
An accredited degree from a college or technical school in architecture drafting and 1 year experience working in an architectural office OR enrollment in a 2-year accredited drafting program for architectural drafting at a technical school or community college and be in the last semester of the program; completion of the accreditation is required for continued employment
Fluent in AutoCAD 2018, or most current version; Microsoft Office Suite, SketchUp and Adobe Photoshop
Excellent communication skills, dependability and punctuality, and excitement about having an active role on multiple projects from concept to completion
Strive to exceed expectations, deliver accurate and timely work, and consistently contribute in a collaborative and team-oriented environment
Other Info:
Must pass national criminal background check and drug screen
Fast-paced, growing firm with an excellent reputation
Office hours: 8am – 6pm Mon. – Thu., and 8am – 12pm Friday
Up to 30 hours per week – must work 2 days in a row and always with a supervisor; 5-6 hours per day, in office
The candidate should have a portfolio present at interview time even if it's school work combined with a course syllabus

Founded in 1998, Professional Alternatives is an award-winning recruiting and staffing agency that utilizes technology and relationships to deliver top talent. Connect with us today!