Project Manager (CPG Experience)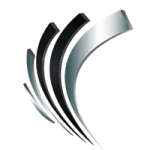 Professional Alternatives
Job ID#: 9523
Title: Project Manager (CPG Experience)
Assignment Duration: 6 month Temp to hire
Location: 78701
8-5 M-F ***some OT dependent on project timeline
Pay: experience based to 30$ hourly

Job Summary:
We are seeking a dynamic and proactive project manager to join our elite, INC 500 team.
This is an individual who specializes in customer service and satisfaction. The ideal candidate will be self-motivated, competitive, team-oriented, and teachable. Most importantly, they will operate with the utmost integrity. Your focus will be to help the team make data-informed decisions, overseeing the product health.
Key Role and Responsibilities:
This role is highly collaborative working closely with business development, directors and regional managers. The project manager is responsible for all communication between We team, brand partners, distribution partners and vendors.
In your day to day you will:
Lead in managing the project planning, facilitate brand partnerships and build relationships in collaboration with key leadership members in the organization to execute on goals and initiatives

Focus on aligning the company priorities with effective day-to-day operations and help evolve early stage ideas into future-growth enterprises

Establish & maintain vendor relationships including but not limited to production facilities, flavor houses, marketing material suppliers, logistics companies, among others to help launch food & beverage brands from concept to creation.

Conduct and analyze competitive pricing across vendors to qualify best options.

Assist in building forecasting models with brand partners to ensure adequate supply of products

Anticipate bottlenecks, manage risk and escalations, and balance the business needs versus operational constraints

Work with We field sales team and be actively involved in all aspects of the communication around each assigned project

Provide assistance with the set-up of complex experiences, such as target area focused blitz and marketing collaborations

Consistently identify needs that leaders may not recognize and ensure approaches and solutions are linked to objectives and future needs

Keep a pulse on trends across key growth categories in CPG industry, both nationally and by region.
Who You Are:
Must have 3+ years of proven work experience in either project management or operational lead role; coupled with supply chain management and logistics experience

Proven ability to juggle multiple account management projects at a time, while maintaining sharp attention to detail

Knowledge and understanding of the grocery industry and functional requirements

Excellent communication, coupled with great listening, negotiation and presentation skills

Experience with a CPG brand marketing or new products rollout

Proven responsiveness and exceptional follow-through

Advanced user Microsoft office (word, excel, PowerPoint) including: Pivot tables, VLOOKUP's and find/replace etc. Must have used large amounts of data driven workbooks

Enthusiastic problem solver who thrives on being engaged at all levels of the project.

Self-starter, fast learner who has critical thinking ability

Results driven

Founded in 1998, Professional Alternatives is an award-winning recruiting and staffing agency that utilizes technology and relationships to deliver top talent. Connect with us today!