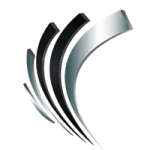 Professional Alternatives
Job ID#: 9541
Collections Specialist – Galleria area
Primary responsibilities
Make outbound Collection calls daily on past due accounts.
Record information about communication with customer and status of collection efforts.

Handle inbound customer calls relating to accounts and receive payments by phone for delinquent customers.

Confer with customers by telephone to determine reasons for overdue payments and to review contract as applicable to determine necessary actions and strategies for debt repayment.

Research past due accounts via collections tools.
Qualifications
Self-starter and ability to learn a task with minimal instructions.

Strong interpersonal, verbal, written and telecommunication skills.

2+ years previous collections experience.

MS Excel

Founded in 1998, Professional Alternatives is an award-winning recruiting and staffing agency that utilizes technology and relationships to deliver top talent. Connect with us today!