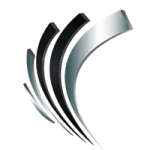 Professional Alternatives
Job ID#: 9563
Consumer Collection Specialist –
Coppell, TX,
$19/hour
Responsibilities:
Make hard push to cure delinquent accounts at 20 to 54 days past due. This requires manual calls, contacting references, contacting the selling dealer, and using skip tracing tools.
Regularly review accounts by following the set procedure.
Assist Customer Service Representatives with customer calls if needed.
Work accounts via the auto-dialer as needed.
Assist Customer Service Representatives by offering suggestions to resolve issues. If the customer call escalates, the call can be passed on for resolution.
Work with dealers to resolve customer account issues.
Submit requests to the Loan Administration Department to review account information including payment postings and due dates.
Other duties as assigned.
EDUCATION AND TRAINING:
High school diploma, some college preferred.
One year of customer service and collections experience; automated dialer experience is a must.
Must have full knowledge and understanding of all Fair Debt Collection Practices Act (FDCPA) procedures.
SKILLS AND BACKGROUND:
Strong customer service skills.
Analytical problem solving skills. Must be able to read and understand LSC reports.
Proficiency using Microsoft Word and Excel and ability to quickly learn and use other software packages
Knowledge and understanding of basic accounting principles.
Ability to perform basic mathematical calculations including addition, subtraction, multiplication, division and percentages.
Strong written and verbal communication skills.
Must be able to follow a firm but fair approach towards collections.
Must be able to determine the appropriate amount of pressure to apply based on the past due days of the account.
Must be familiar with basic skip tracing tools and techniques.
*Due to the high volume of applications we normally receive, we are not able to personally respond to all applicants. However, if you are selected to move forward in the process, you will be contacted soon regarding next steps.

Founded in 1998, Professional Alternatives is an award-winning recruiting and staffing agency that utilizes technology and relationships to deliver top talent. Connect with us today!